Over time, a Christmas tree can become a scrapbook of your life. Every year, many families add new ornaments to their tree,each one representing something special that happened to them over the past year. For adults, ornaments can be from places where they went on vacation or mark a milestone like a special anniversary. Teenagers may get ornaments that represent the college they got into, an activity in which they are involved, or even something that has special meaning to them.
Many younger children love to have ornaments from favorite movies or television shows. This year, there is a new line of Disney Sketchbook Christmas ornaments in their vast collection. They are from the movie, Coco.
This set includes six ornaments, including: Miguel with Dante, Miguel (in the Land of the Dead), Héctor, Imelda, Ernesto, and Dante (in the Land of the Dead). They are attached to a bright orange ribbon, so they will be easy to find on your tree!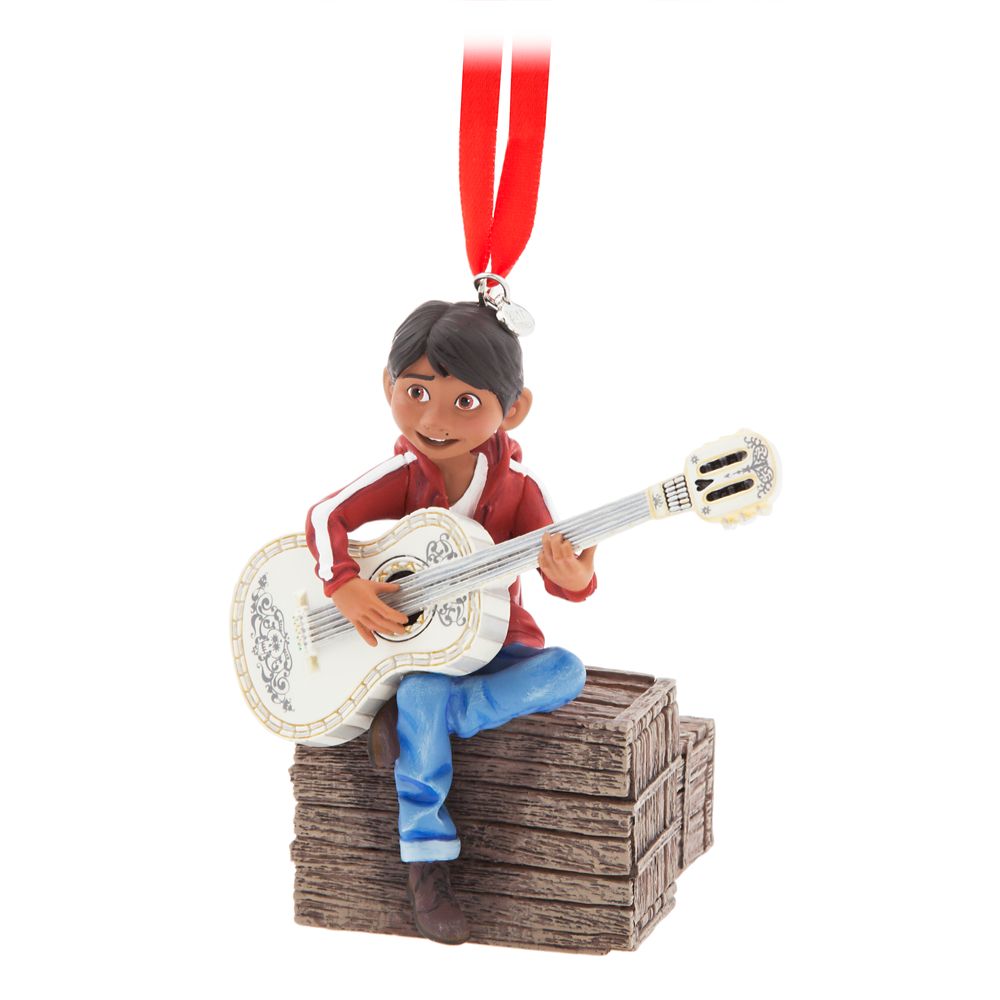 This Singing Miguel Sketchbook Ornament plays music! Press the button on the base of the ornament to hear Miguel play The World Es Mi Familia.